Since 2002, in partnership with the San Francisco Bay Area design community, DIFFA San Francisco has granted more than $500,000 in unrestricted funds to UCSF's HIV Clinic at Ward 86 at Zuckerberg San Francisco General Hospital and Trauma Center.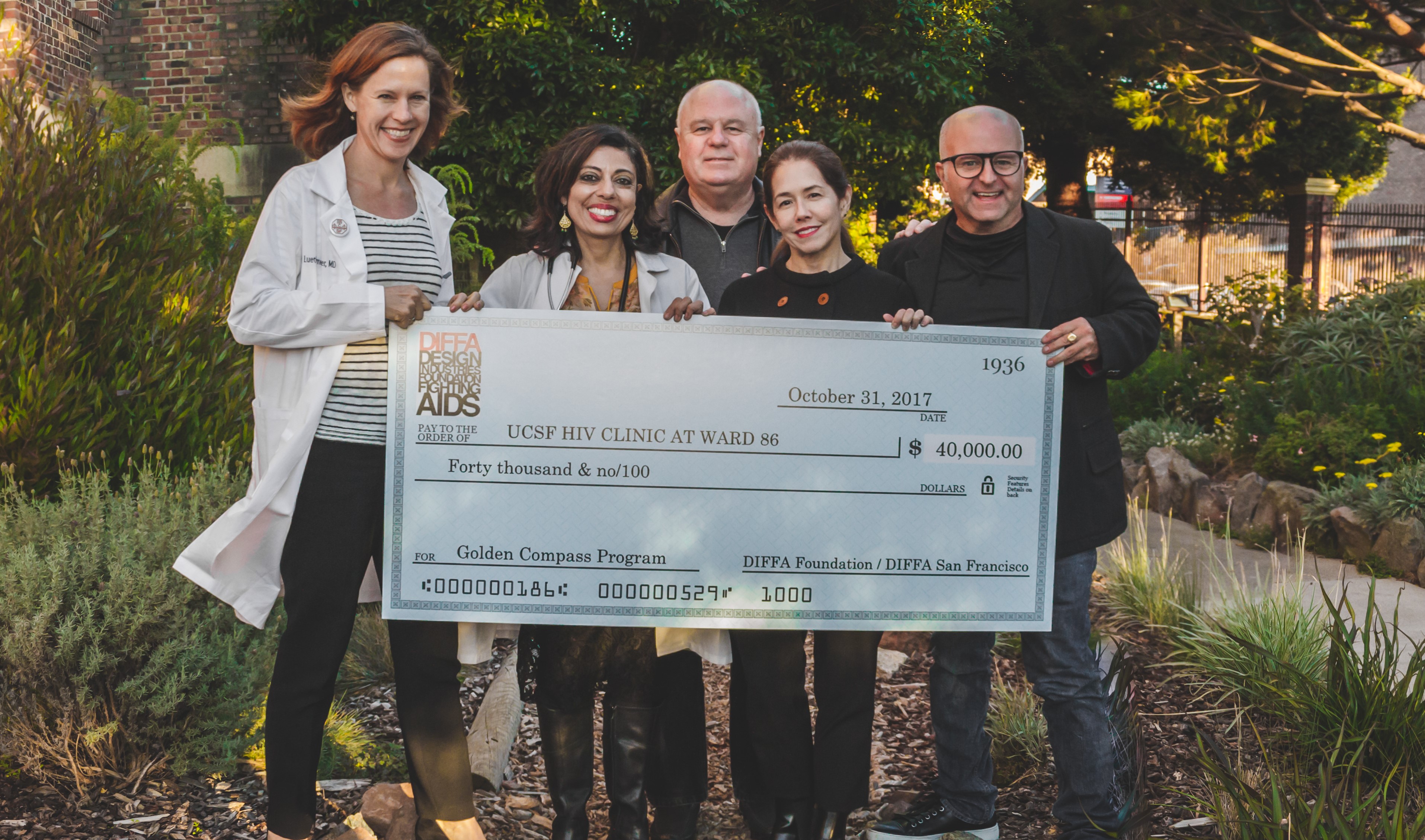 DIFFA is one of the largest providers of funding to HIV/AIDS service and education programs in the country. Founded in 1984, DIFFA—with chapters across the United States—has provided close to $42 million to-date to hundreds of HIV/AIDS service organizations nationwide.
DIFFA Designs is an elegant fundraiser is held every fall in San Francisco. Renowned designers, architects and artists create a stunningly unique evening experience. To learn about sponsorship, participation and event details, please visit DIFFA SF website.