AIDS Clinical Trials Group (ACTG)
The UCSF AIDS Clinical Trials Group (ACTG) conducts clinical trials evaluating the optimal management of HIV and associated complications, strategies for HIV eradication, and treatment of viral hepatitis and tuberculosis.
As part of the NIH-funded multi-center ACTG clinical trials network, the clinical trials unit based at Zuckerberg San Francisco General Hospital has access to a broad menu of cutting-edge studies and conducts research addressing health issues of key importance to the San Francisco population.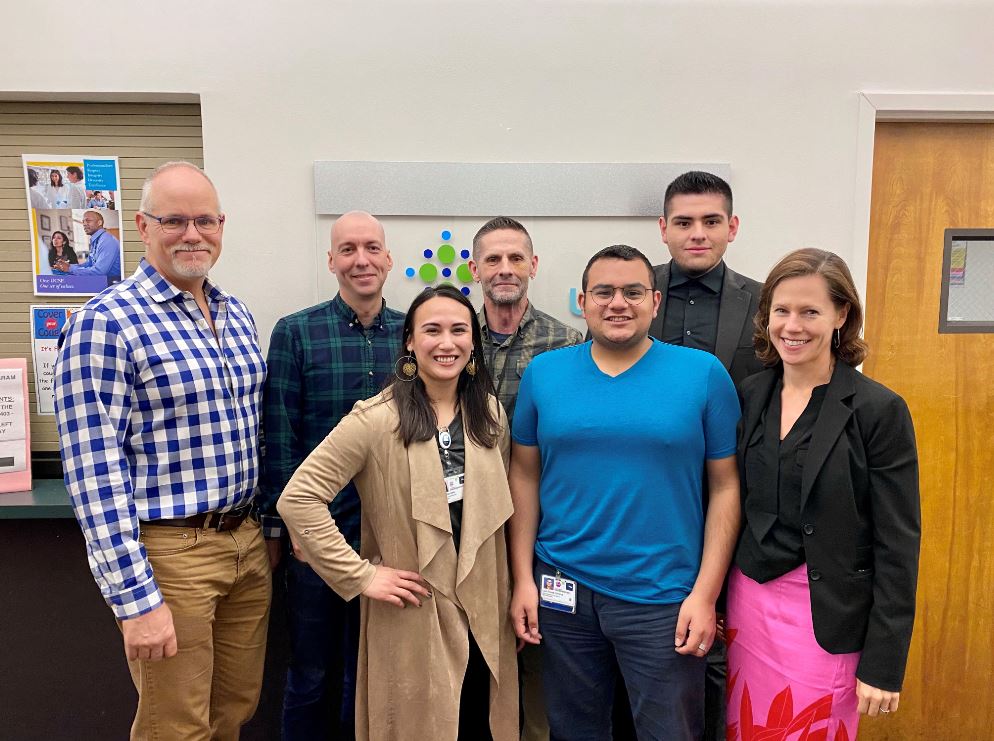 Innovative antiretroviral approaches to minimize long term toxicity for HIV treatment naïve and treatment experienced patients

Strategies to control HIV related inflammation, reduce the HIV reservoir and ultimately eradicate HIV

Development of shorter, more potent and less toxic HCV therapies using the rapidly expanding field of HCV direct acting agents (DAA's) in both HIV-HCV co-infected and HCV mono-infected patients.

Improved tuberculosis diagnosis and treatment of active and latent tuberculosis 

infection
Investigators & Collaborators
The ACTG is directed by Diane Havlir, MD, and Annie Luetkemeyer, MD. We work with a large team of investigators and collaborators.
Interested in ACTG?
For questions or to inquire about enrollment, please contact outreach coordinator Dan Berrner (415) 535-9495 or study coordinator Jay Dwyer (415) 476-4082 x353.
Participant screening includes a visit to Zuckerberg San Francisco General Hospital, which can take 60-90 minutes to complete. If enrolled into a study, visit lengths vary depending on study requirements, ranging from once a month to once every six months. Most visits take approximately 20-40 minutes to complete. No personal identifiers are used.
See more open clinical studies.
Selected Publications
Havlir, D.V., et al., Timing of antiretroviral therapy for HIV-1 infection and tuberculosis. The New England journal of medicine, 2011. 365(16): p. 1482-91.
Geng, E.H., et al., The effect of AIDS Clinical Trials Group Protocol 5164 on the time from Pneumocystis jirovecii pneumonia diagnosis to antiretroviral initiation in routine clinical practice: a case study of diffusion, dissemination, and implementation. Clinical infectious diseases : an official publication of the Infectious Diseases Society of America, 2011. 53(10): p. 1008-14.
Haubrich, R.H., et al., Initial viral decay to assess the relative antiretroviral potency of protease inhibitor-sparing, nonnucleoside reverse transcriptase inhibitor-sparing, and nucleoside reverse transcriptase inhibitor-sparing regimens for first-line therapy of HIV infection. AIDS, 2011. 25(18): p. 2269-78.
Hogan, C.M., et al., The setpoint study (ACTG A5217): effect of immediate versus deferred antiretroviral therapy on virologic set point in recently HIV-1-infected individuals. The Journal of infectious diseases, 2012. 205(1): p. 87-96.
Connick, E., et al., Augmented HIV-specific interferon-gamma responses, but impaired lymphoproliferation during interruption of antiretroviral treatment initiated in primary HIV infection. Journal of acquired immune deficiency syndromes, 2011. 58(1): p. 1-8.
Robertson, K., et al., A multinational study of neurological performance in antiretroviral therapy-naive HIV-1-infected persons in diverse resource-constrained settings. Journal of neurovirology, 2011. 17(5): p. 438-47.