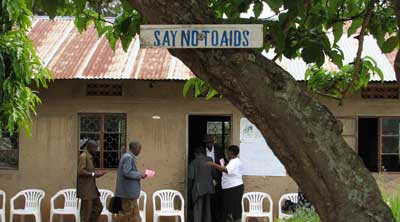 UCSF's Division of HIV, Infectious Diseases & Global Medicine at Zuckerberg San Francisco General Hospital is an internationally recognized global leader in HIV clinical care, research and education.
Continued progress toward elimination of HIV, malaria and tuberculosis requires a reach beyond walls. The members of the Division of HIV, ID & Global Medicine strive to reach beyond walls every day. Compassionate clinicians step out of the hospital to treat the sick. Aspiring researchers collaborate to tackle big questions to improve worldwide health. Thoughtful teachers spread enduring lessons to a new generation of providers.
Based in San Francisco, the reach of the Division of HIV, ID & Global Medicine is far, including North America, South America, Europe, Africa and Asia. Initially fueled by groundbreaking work to curb the AIDS epidemic, the Division's scope has grown to include all infectious diseases. With each effort, the team can see their target more clearly: an end to HIV, malaria, TB and more. The word of their progress is spreading. The goals are within reach.