The training experiences of fellows are tailored to their individual interests, enriched by interprofessional team-based care, and supervised by more than 20 interdisciplinary program faculty board-certified in addiction medicine.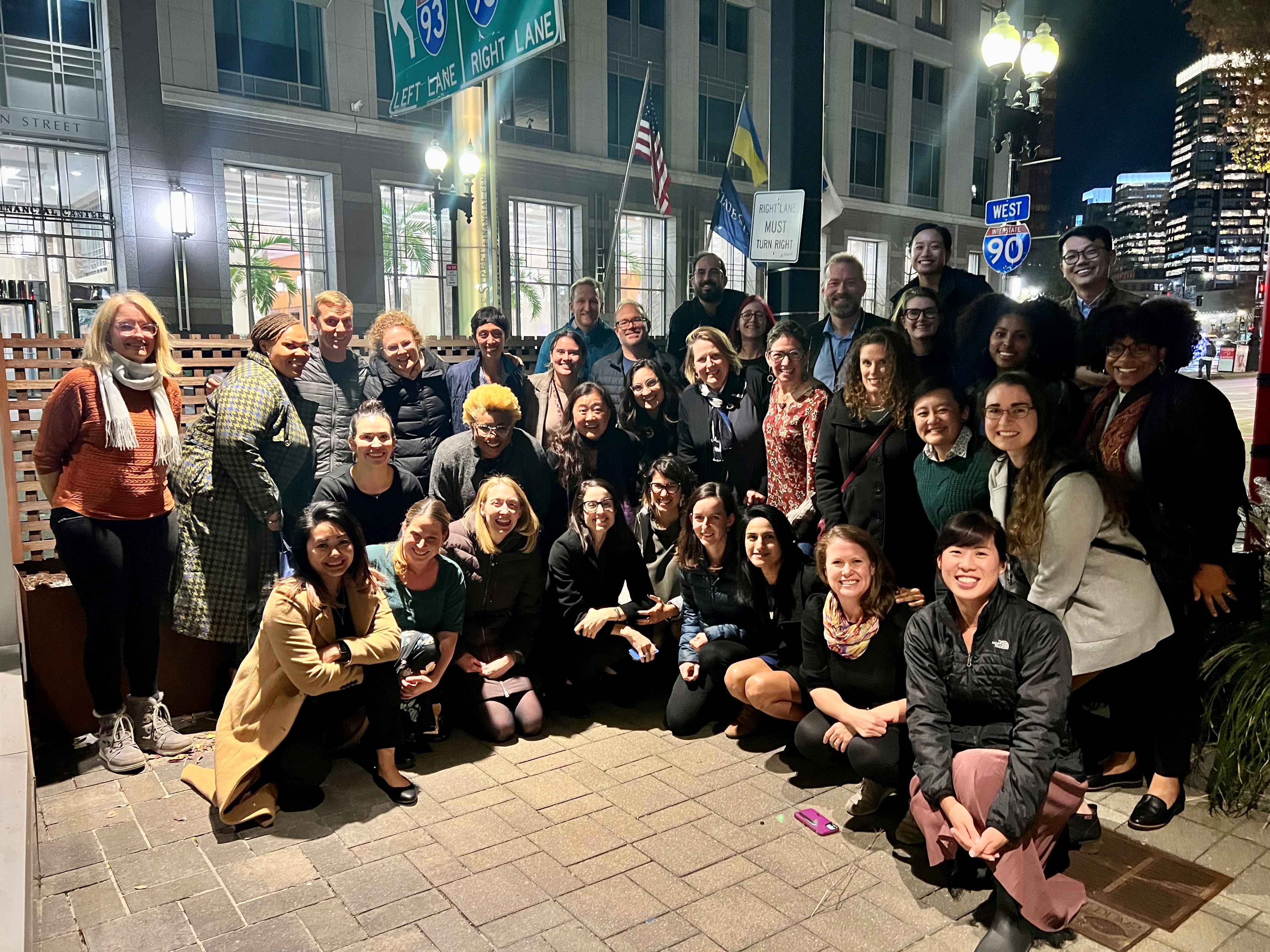 The clinical learning environment continues to grow through academic and community partnerships with teaching sites that include:
Public hospital-based ambulatory addiction, primary care, and inpatient services at San Francisco General Hospital and Highland General Hospital.

A wide range of community-based primary care, case management, sobering, respite, chronic pain, harm reduction and addiction pharmacotherapy programs sponsored by the San Francisco Department of Public Health.

Local, non-profit community organizations that provide integrated primary medical care and mental health services, withdrawal management, harm reduction, and residential and outpatient addiction treatment for substance use disorder for communities in the San Francisco Bay Area.

Clinical programs that specialize in the prevention and treatment of unhealthy substance use in adolescents, young adults, and pregnant and post-partum people.
Core Clinical Experiences 
Opiate Treatment Outpatient Program (OTOP)
OTOP is a publicly funded, licensed opioid treatment program (OTP) that provides outpatient treatment with methadone and buprenorphine to persons with opioid use disorder. The program provides a wide range of services, including psychiatric, hepatitis C and HIV treatment services, to poor and indigent people with addiction to illicit and prescription opioids. OTOP is licensed to provide methadone to 750 persons daily and located on the San Francisco General Hospital (SFGH) campus.  OTOP also operates satellite sites to reach patients in underserved parts of San Francisco through deployment of a mobile methadone van and office-based opioid treatment programs in three primary care health centers.

Site Directors: Scott Steiger, MD and Brad Shapiro, MD
Whole Person Integrated Care
Whole Person Integrated Care provides Street Medicine, Shelter Health, transitional primary care, respite, sobering, and managed alcohol programs for people experiencing homelessness. The  program provides street-based and site based medical, mental health, and substance use treatment services in San Francisco. The team's mission is to provide effective care for high risk, high vulnerability individuals experiencing homelessness, who were not getting what they needed elsewhere in the health system.  The team will assess patients and establish care for chronic conditions such as medical, mental health, substance use, and cognitive disorders. Care is offered at a health resource center, homeless encampments, navigation centers, shelters, medical respite, alcohol sobering center, managed alcohol program, and syringe service programs. 

Site Director: Barry Zevin, MD and Devora Keller, MD MPH
Inpatient Addiction Care Team (ACT) 
The Addiction Care Team (ACT) is an interprofessional hospital-based consult service at San Francisco General Hospital (SFGH) dedicated to improving the care for hospitalized persons with unhealthy substance use. SFGH is the city's safety-net hospital for the most marginalized people in San Francisco. It is the only Level 1 Trauma Center and psychiatric emergency service for the City & County. ACT is grounded in compassionate, evidence-based care, harm reduction, and linkage to community services. ACT provides the full spectrum of addiction medicine consultation, including screening, assessment and diagnosis; behavioral therapies; medically supervised withdrawal management; and pharmacotherapy initiation and optimization. The service also educates healthcare workers and trainees. Rotating fellows work with a multidisciplinary consult team including an addiction medicine attending, nurse practitioner, patient navigators, licensed vocational nurses, and a variety of rotating trainees.

Site Directors: Marlene Martin, MD and Alex Logan, MD
Family Health Center (FHC) Bridge Clinic
The Bridge Clinic is embedded in the Family Health Center, the largest primary care clinic in the San Francisco Health Network public safety net system. Located on the SFGH campus, the Bridge Clinic provides care for people with risky alcohol use, complex chronic pain, as well as alcohol, tobacco, and other substance use disorders.  Patients can self-present, be referred from primary care, or come to the clinic for hospital/ED follow up. Appointments are available by phone, in person scheduled, or in person drop in.  Services include comprehensive evaluations, counseling, pharmacotherapy, harm reduction, and referrals to behavioral treatment.  

Site Director: Hannah Snyder, MD
Outpatient Buprenorphine Induction Clinic (OBIC)
Founded in 2003, OBIC offers buprenorphine initiation and stabilization for persons seeking treatment for opioid use disorders, then transitions patients to ongoing buprenorphine care integrated within community-based primary care or mental health care clinics. Patients served are largely indigent and many are experiencing homelessness or marginally housed. As the first buprenorphine induction clinic in the country, OBIC has initiated treatment for well over 1,400 patients. All patients receive culturally, linguistically, and age-appropriate care based on best-practice principles. Emphasis is placed on eliminating the stigma associated with substance use and other behavioral health problems. OBIC is co-located with the CBHS pharmacy and Treatment Access Program at 1380 Howard Street and funded by the San Francisco Department of Public Health.  

Site Director: Christine Soran, MD, MPH 
Participating Continuity Clinics 
Primary Care Addiction Medicine Fellows engage in two types of yearlong clinical experiences.  As primary care physicians, they maintain the equivalent of one half-day per week in a primary care continuity clinic that matches his or her prior clinical training. Fellows deliver integrated, comprehensive care for their primary care patients, including diagnosis and treatment of substance use disorders and related problems.  As addiction medicine physicians, fellows spend about one half-day per week in a primary care setting, practicing office-based addiction medicine and consultation to colleagues on the management of unhealthy substance use and chronic pain.
Site placements are within the San Francisco Health Network (SFHN), the city's public safety net health system that cares for some 110,000 patients annually in 13 primary care health centers throughout the city.  An additional practice site is the Downtown Clinic of the San Francisco Veteran's Administration for homeless veterans.
Richard H. Fine People's Clinic (RFPC)
Family Health Center (FHC)
Castro-Mission Health Center (CMHC)
Positive Health Program (PHP) Ward 86 HIV Clinic
Tom Waddell Urban Health Center (TWUHC)
Downtown Clinic (DTC)