Established in 1983 as one of the first dedicated HIV clinics in the United States, the HIV Clinic at Ward 86 is located on the Zuckerberg San Francisco General Hospital (ZSFG) campus.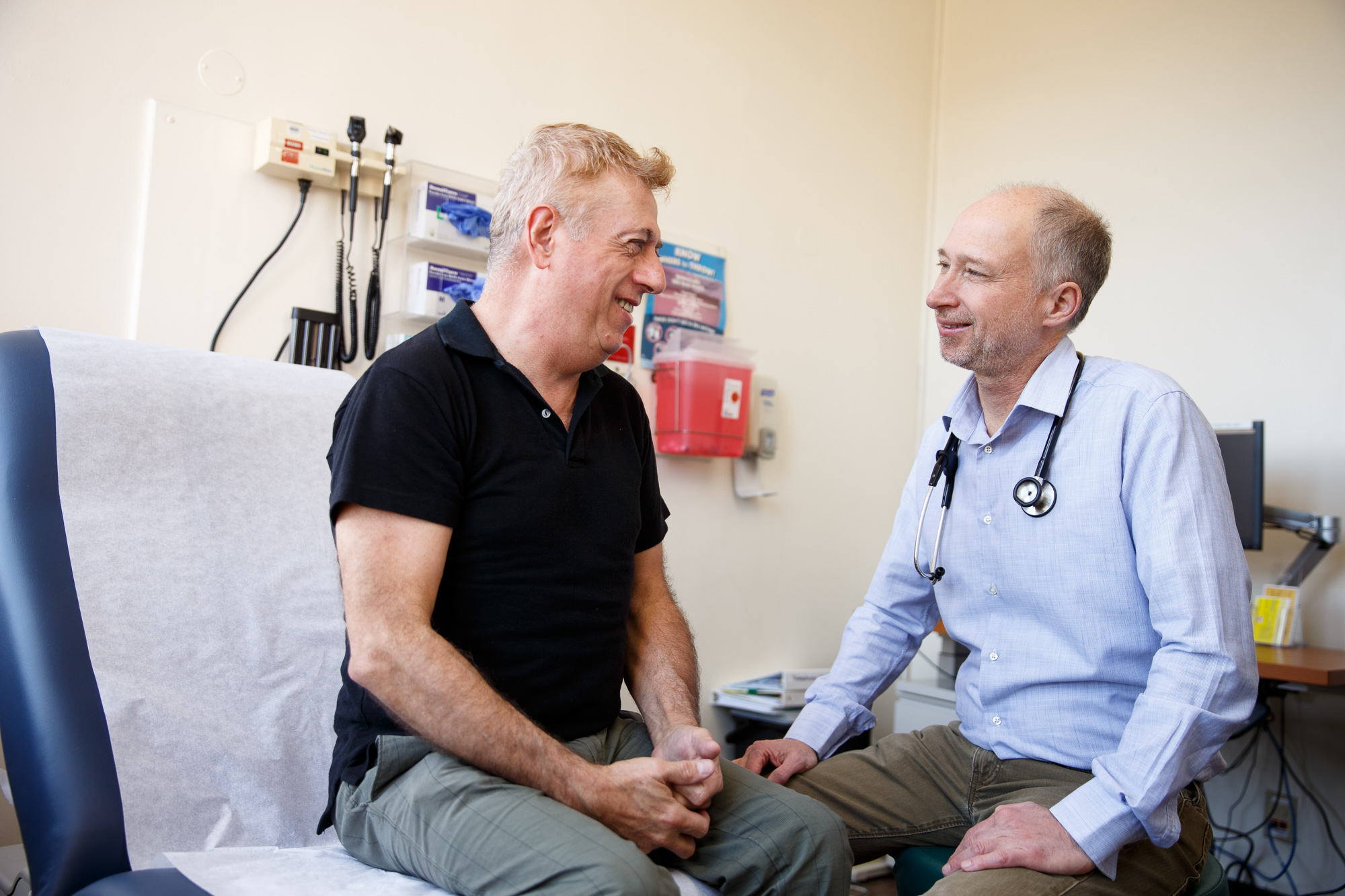 Ward 86 currently provides comprehensive medical care for roughly 2,600 HIV-infected individuals in San Francisco. Read more about services below.
Golden Compass (HIV and Aging)
Helping People with HIV Navigate their Golden Years
People with HIV are living longer, healthier lives in the era of antiretroviral treatment (ART).
In San Francisco, over 60% of all people living with HIV are age 50 and older. Despite these successes, aging with HIV or later life diagnosis can bring new challenges. HIV can increase the risk of conditions like heart disease, osteoporosis (thin bones), memory problems and cancer. These and other aging-related conditions may occur in HIV-positive adults at younger ages than HIV-negative adults. Older adults with HIV often face mental health issues like depression and may feel isolated from losing friends in the early days of the HIV/AIDS epidemic.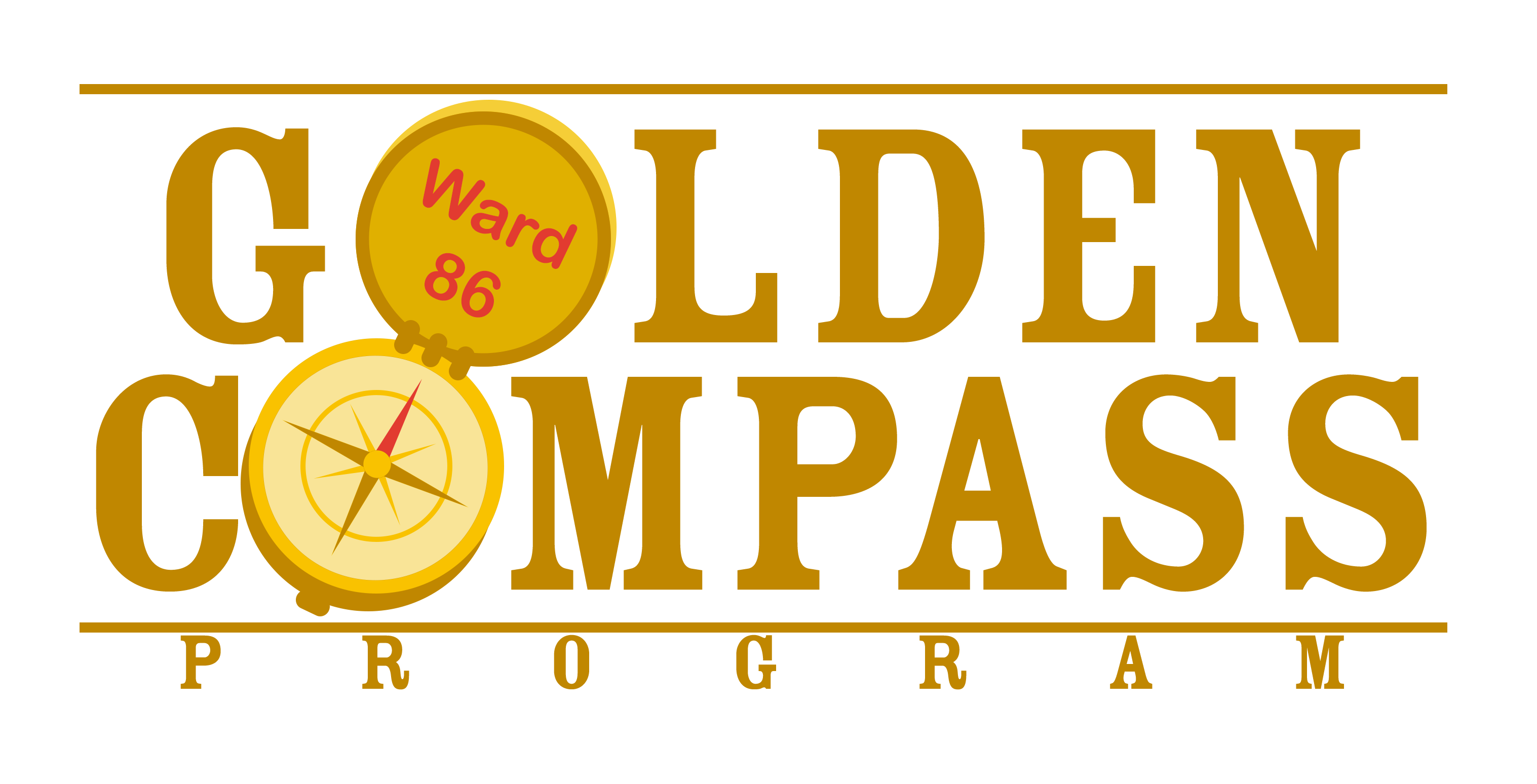 As a result, Ward 86 launched Golden Compass in 2017. The program focuses on four "points" (related to compass directions) that serve the medical and psychosocial needs of people over 50 living with HIV. The program provides multidisciplinary medical care on-site along with other comprehensive services, some of which are outlined below.
NORTH — Heart and Mind: A cardiologist with expertise in HIV now sees patients at Ward 86 in a designated HIV Cardiology Clinic; Memory concerns are evaluated and a class to learn about brain and memory with some practical tips on improving memory is held regularly.
EAST — Bones and Strength: Exercise classes for PLWH Age 50 or older are offered, focusing on preventing falls and supporting bone health.
WEST — Dental, Hearing and Vision: Ward 86 helps link people to the appropriate screenings and services.
SOUTH — Network and Navigation: A monthly support group provides an opportunity to come together, share experiences, and relieve loneliness.
For more information or to contribute to this initiative, contact [email protected] or (415) 206-2473.
PrEP Clinic
Pre-Exposure Prophylaxis (PrEP) is an HIV prevention tool for HIV-negative people.
Individuals at risk of HIV infection can take a daily pill that can reduce HIV risk by more than 90%. Safe and effective, a combination of tenofovir disoproxil fumarate and emtricitabine (called Truvada®) was approved for PrEP in 2012.These medications are available at Ward 86 with a focus on men who have sex with men, women at risk for HIV, transgender individuals, and people who inject drugs. The Ward 86 PrEP Clinic offers PrEP navigation and clinical care services as part of a comprehensive sexual health program.
Individuals interested in PrEP may call (415) 206-2453 to schedule an appointment. Alternatively, drop in to Ward 86 from 10 a.m. to 5 p.m. Monday-Friday (closed from 12-12:45pm).
The PrEP Clinic at Ward 86 helps people access PrEP through the following services:
Support to start PrEP and follow-up with primary care clinic (or linkage to a primary care if needed)
Option to stay at Ward 86 as a primary care medical home when on PrEP
PrEP counseling and navigation services
Help accessing PrEP medications
Sexual health services including STD screening, treatment and condoms
For more information about the Ward 86 PrEP Clinic and for help in accessing PrEP, contact the San Francisco Health Network PrEP Coordinator at 415-206-2453 or [email protected].
Provider Consultation:
We also provide consultation and training for local health care providers and partners on PrEP. The San Francisco Health Network PrEP Guidelines provide local clinical guidelines and resources for health care providers. For more information, contact 415-206-2453 or [email protected].
PHAST/RAPID
The Positive Health Access to Services and Treatment (PHAST) team is a rapid response team that has championed HIV testing and linkage to care across the ZSFG campus since 2002.
Our mission is to meet the goals of the US National AIDS Strategy and CDC HIV Testing Guidelines by:
Identifying undiagnosed HIV infection in all patients who have contact with the SFDPH system
Providing rapid linkage to care for individuals who are newly diagnosed or have barriers to engagement in care
Initiating antiretroviral therapy (ART) as soon as possible (same day as diagnosis, if possible) in all patients who are accepting of treatment
Supporting vulnerable patients by providing nursing care coordination and psychosocial stabilization throughout the linkage to care process
RAPID (Rapid ART Program Initiative for HIV Diagnoses) is a clinical program that provides immediate ART to all HIV-infected patients to benefit their health. The SFGH RAPID program was established at SFGH in 2013 and now is a component of the city-wide RAPID initiative launched in 2015 as part of the San Francisco Getting to Zero consortium. Read more about Ward 86's RAPID clinical procedures.
The PHAST team consists of a registered nurse, nurse practitioner and social work associate. This team supports over 500 patients at risk for poor linkage to care. Patients are primarily persons of color with high rates of homelessness, mental illness and active substance use. The average age of participants in PHAST is 39 and 11% are under the age of 25. At entry into the PHAST program, 21% of patients are taking ART. Within one year of participation in PHAST, 71% of patients are taking ART and a majority of participants have undetectable HIV viral load. The lost.to.follow.up rate for PHAST patients is <10%.
Key components of the PHAST model include:
Interdisciplinary skill set that includes nursing, social work, and bridging to primary care
A single team that tracks patients from initial HIV diagnosis through successful linkage to care
Rapid response to new HIV diagnoses that assists clinicians with disclosure of positive results and supports patients with counseling, education, partner services and self.disclosure to family and friends
Initiation of ART on the same day of diagnosis when possible (the "RAPID program")
Expedited clinic intake (within 1.4 days from initial diagnosis and first medical appointment within 10 days) with a focus on identifying barriers to successful linkage to care
Initial medical stabilization and careful matching to a primary care provider
Psychosocial stabilization: benefits, housing, mental health, addiction referrals
Intensive HIV education and orientation and mentoring on navigating the health care system
Appointment tracking: reminders and follow up on missed appointments
Family Service Network
The Family Service Network (FSN) is a network of community-based organizations in San Francisco.
FSN provides comprehensive, coordinated and family-centered care to HIV-infected women of color, children and youth and their affected families. Contact Chris Harris for more information at (415) 206-2436.
Hepatitis Co-Infection Clinic
Hepatitis C virus (HCV) affects 30% of patients at Ward 86.
Although it is a leading cause of illness and death in HIV infection, HCV can be cured with proper treatment. New medications with oral regimens, few side effects and short durations (8-12 weeks) offer the promise of improved cure rates.
To increase access to HCV care and cure, the UCSF Division of HIV, Infectious Diseases and Global Medicine has developed a primary care-based model for HCV care and treatment that includes a treatment protocol and additional resources available at sfaetc.ucsf.edu. We are also helping to lead a "Getting to Zero" program for eradicating Hepatitis C infection across the city: End Hep C SF.
All HIV patients in our clinic are tested for HCV annually and those who test positive are offered on-site treatment to achieve cure, support groups and education. During the short duration of treatment, the patient is supported by a clinic pharmacist, specialty nurse, and social workers as needed.
Latino Clinic
Roughly 500 patients who are Hispanic receive care at Ward 86, and over a third of these are monolingual Spanish or have limited English skills.
At a weekly HIV clinic for Spanish-speaking patients (on Wednesday afternoons), we provide a welcoming environment with culturally and linguistically appropriate services, including:
HIV primary care
Mental health services
Social support services, including housing and immigration assistance
Care coordination with community case managers
Health education and literacy
More intensive case management services—including linkage to patient navigator assistance—are providedto Latino Clinic patients identified as particularly vulnerable or high risk, including those with a new diagnosis of HIV, newly engaged in care, CD4 cell counts of < 200 cells/mm3 and/or active opportunistic infections. These patients are followed in our SALUD cohort (Securing Access for Latinos who are Underserved or Disabled).
For more information, call 415-206-2400.
Women's Clinic
At Ward 86, we recognize the special medical and social needs of women and families in our community who are infected with and affected by HIV.
We offer programs and services designed for women, including clinic hours for female and transgender (male to female) patients.
The providers of Ward 86 hold weekly clinic hours for female patients, which includes primary care, gynecologic care, community case management, and mental health and substance use services. We encourage female patients to visit during these hours to socialize and eat complimentary food in the waiting room. Women's Clinic is held on Thursday mornings. If you would like to schedule your medical appointments during these hours, please contact the front desk at (415) 206-2400.
HIVE
If you are pregnant, considering becoming pregnant, or generally concerned about HIV and reproductive health, you may be interested in the services of the HIVE program (formerly BAPAC—Bay Area Perinatal AIDS Center), which provides comprehensive preconception counseling, prenatal care and perinatal care for women and their families.
Click here to learn more about HIVE.
Young Adult Clinic
Young people living with HIV face unique challenges.
With high rates of homelessness and substance use—compounded by the usual hurdles of adolescent psychosocial development—HIV-infected young adults can be exceptionally difficult to maintain in clinical programs. Recognizing the need for innovative care for this high-risk group, Ward 86 used youth peer consultants and focus groups to develop a Young Adult Clinic.
The Young Adult Clinic is designed to provide a clinic home for HIV-infected young adults, and offers a comfortable clinic setting for care, social opportunities and facilitated group discussions. Our aim is to collaborate with young patients during this critical period of transition to ensure a smooth transition to adulthood.
For more information, contact Ted Ruel, MD.
Substance Use Services
Many of the patients receiving care on Ward 86 struggle with unhealthy substance use along the spectrum from risky use to addiction.
Substance use services at Ward 86 are based on the principles of harm reduction. Harm reduction is a public health philosophy, which promotes methods of reducing the physical, social, emotional, and economic harms associated with drug and alcohol use and other harmful behaviors on individuals and their community. Harm reduction methods and treatment goals are free of judgment or blame and directly involve the client in setting their own goals.
Counseling & Social Work

Licensed social workers are available for one-on-one counseling and case management designed to meet individual needs. As appropriate, referrals to on-site or community-based substance use and mental health services are also made. Please contact Helen Lin, LCSW at (415) 206-2425 for further information.

Stimulant Treatment Outpatient Program (STOP)

STOP provides primary care integrated substance use counseling for Ward 86 patients with cocaine, methamphetamine or other substance use disorders. STOP staff helps patients clarify their needs and goals using motivational interventions, and guides them in behavior change, i.e. harm reduction, cessation of use, or relapse prevention. A STOP staff member is available to meet with patients on Ward 86. Please contact Valerie Gruber, PhD at (415) 206-3943 for more information.

Stonewall Project

The Stonewall Project is a harm reduction program serving all San Francisco residents, especially men who have sex with men, who are seeking help with substanceuse. Substance use counselors specialize in working with clients who use speed, cocaine, crack, heroin, and other drugs that can lead to risky sexual behavior. Clients are not required to be sober. A Stonewall staff member is available to meet clients on Ward 86. Please contact Michael Siever, PhD at (415) 487-3101 for more information.

Beehive Program

The Beehive Program provides office-based opioid treatment (OBOT) and counseling at the Ward 86 for patients with opioid use disorders. Qualified providers may prescribe buprenorphine to patients seeking treatment for heroin or pain pill addiction. In addition, patients stably maintained on methadone at an opioid treatment program (OTP) may be eligible to transfer to an office-based methadone satellite program. Patients are seen on Ward 86 for monitoring and counseling and receive methadone or buprenorphine dispensing at a community pharmacy. Please ask your primary care provider for a referral or contact Paula Lum, MD, MPH, at (415) 476-4082 ext. 411 for more information.

Opiate Treatment Outpatient Program (OTOP)

The Opiate Treatment Outpatient Program (OTOP) provides methadone and buprenorphine treatment in conjunction with medical and psychiatric services  to patients with opioid use disorder. OTOP also focuses on preventing and treating HIV and Hepatitis C disease among people who inject drugs through research, prevention, and medical care, including participation in citywide efforts to eradicate hepatitis C in San Francisco. Working with SFDPH primary care providers and local pharmacies, OTOP provides directly administered medications for chronic medical conditions including HIV, Hepatitis C, and other infectious diseases as well as psychiatric diseases.  OTOP specializes in the care of patients with serious mental health issues and/or complex medical comorbidities. For more information, contact 1001 Potrero Ave, Building 90, 3rd Floor, San Francisco, CA 94110; (415) 206-4288.
Inpatient HIV Consultation
Faculty from the Division of HIV, ID & Global Medicine provide HIV consultation services for patients hospitalized at ZSFG.
Common consultation questions relate to antiretroviral medication initiation and management, diagnosis and treatment of opportunistic infections and HIV-related malignancies, linkage to outpatient HIV care and services, and evaluation of new HIV diagnoses. The consult service works in close collaboration with our PHAST team to ensure proper linkage to outpatient HIV services. In line with the principles of the RAPID program, we aim to start antiretroviral therapy on the same day of diagnosis.
Medical students, residents and fellows rotate on the inpatient consult service as an educational opportunity at UCSF.
The Division of HIV, ID & Global Medicine Division endorses same-day ART initiation in patients with HIV, regardless of degree of immunosuppression.
For more information, contact Monica Gandhi, MD.
Chest Clinic
The lungs are a major target of HIV and lung diseases are frequent in people living with HIV.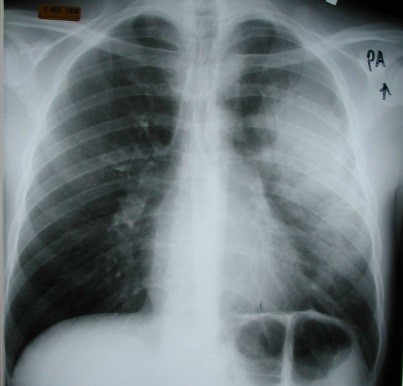 Historically, opportunistic pneumonias such as Pneumocystis pneumonia (PCP), bacterial pneumonia, and tuberculosis (TB) were the major pulmonary causes of illness and death. Currently, lung diseases such as chronic obstructive pulmonary disease (COPD; emphysema and chronic bronchitis), asthma, pulmonary fibrosis, and sleep apnea are prevalent. Established in 1995, the HIV/AIDS Chest Clinic is among the few clinics in the world exclusively dedicated to the diagnosis and management of pulmonary conditions for HIV-infected individuals. The Chest Clinic is held on Friday afternoons from 1-5pm and persons are scheduled after a referral from their primary care provider.
Typical Referrals:
Evaluation of unexplained shortness of breath, wheezing, cough, sputum production
Evaluation of abnormal findings on pulmonary testing (e.g., chest radiograph, chest computed tomograph scan, pulmonary function testing)
Facilitation of pulmonary diagnostic testing for suspected lung disease.
Infectious Diseases Clinic
The Infectious Diseases (ID) Clinic at Zuckerberg San Francisco General Hospital (ZSFG) treats the full array of infectious disease conditions occurring in individuals with and without HIV.
These include cardiac conditions (including endocarditis and infections of implanted cardiac devices), pulmonary conditions (including viral, bacterial and fungal respiratory infections), hepatic, abdominal and gastrointestinal infections (including Clostridium difficile), post-surgical infections (including skin/soft tissue infections, and infections of prosthetic implants), osteomyelitis, complex urinary and sinus infections, fever of unknown origin, zoonotic illnesses, and clinical syndromes in returning travelers.
The ID Clinic sees outpatients cared for both at Ward86 and throughout the CHN system, as well as patients recently hospitalized and in need of further follow up. They also provide clinic consultations on HIV, Hepatitis C, and Zika virus for patients cared for by CHN providers.
The ID Clinic can be contacted via the ZSFG e-referral system, or by calling (415) 206-7926.
Psychiatry and Case Management
Mental Health Services
Ward 86 provides daily, on-site mental health services through a team and collaborative approach. Social Workers provide mental health assessment and referrals while also provide individual counseling. Alliance Health Project psychiatrists provide psychiatry clinics at Ward 86 with seven half-day sessions per week, including both morning and afternoon clinics based on client needs. These psychiatrists provide ongoing medication monitoring, assessment and referral to PHP primary medical providers, social work staff, Ward 86 partners, or other outside community based agencies as appropriate.
Case Management Services
Ward 86 provides daily, on-site case management services through a team and collaborative approach. A medical social work model of case management is employed on-site at Ward 86 by licensed social workers to all clients. In addition, culturally specific community case management services are available to clients who need additional stabilization through three Center of Excellences (Women's CoE, Black Health CoE and CCHAMP CoE) that are based at Ward 86. Some of these community case management services are also available off-site with our collaborative partners, Alliance Health Project, San Francisco AIDS Foundation and Catholic Charities. Finally, another layer of nursing case management is available for those clients with the greatest medical needs. All services are available during normal operating hours at each of the sites.
Substance Use Services
Ward 86 provides substance use services through a team and collaborative approach. Ward 86 Social Work staff can provide initial screening and referrals to in-house services provided by The Stimulant Treatment Outpatient Program (STOP) and the SFAF/Stonewall Project. Stonewall Project provides integrated substance abuse and mental health counseling and access to support groups to clients who use cocaine or methamphetamine. STOP has particular expertise with patients with severe psychotic and medical conditions that complicate the management of their HIV disease. STOP works closely with Ward 86 nurses, social workers, primary care providers, and AHP psychiatrists and case managers using an integrated practice model. 
Anal Dysplasia Clinic
Anal dysplasia is a pre-cancerous condition that may lead to anal cancer.
It is caused by the human papillomavirus (HPV). Anal dysplasia occurs in both men and women and is especially common among patients infected with HIV. This specialty clinic is held one afternoon a week on ward 86. We primarily provide anal cancer screening/prevention as well as treatment of anal and genital warts. Care includes a wide range of screening, diagnosis and treatment options, such as anal cytology, high-resolution anoscopy (HRA), anal biopsy, electrocautery therapy and more.
Ward 86 has an electronic medical record with a patient portal, allowing patients to have secure internet-based access to medical records and health information.
In 2010, Ward 86 became the first clinic in the world to recommend Universal Antiretroviral Treatment regardless of CD4 count. The clinic policy states, "All patients, regardless of CD4 count, will be evaluated for initiation of antiretroviral therapy (ART)" and that "...all patients should be offered ART unless there is a reason to defer therapy." A copy of this policy and FAQ sheet can be downloaded here. Currently, over 90% of Ward 86 patients are prescribed ART and over 80% of those have an undetectable HIV viral load.
In addition, Ward 86 has formal HIV monitoring guidelines that provide recommendations on routine laboratory monitoring for HIV related issues.
Ward 86 is a proud partner of the San Francisco Department of Public Health. Funding comes from the City and County of San Francisco and the Ryan White Care Act with additional support from the San Francisco General Hospital Foundation and private donations.